After you apply to a job, you may occasionally need to keep your work history up to date.  Some companies you apply to may contact you to enter more details about your previous work history.
Simply log back into your TalentNest account and click on the Work History button: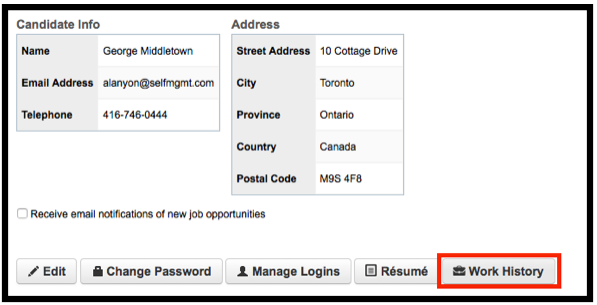 In the following page, you will have the same options you may have had when you applied to a job.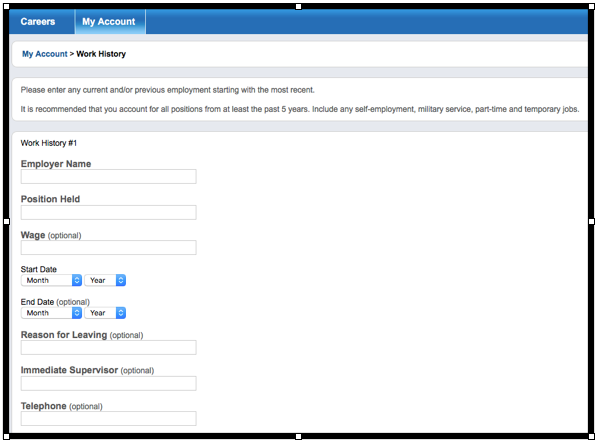 You can update previous versions of your work history by editing them, or removing records entirely and adding new ones.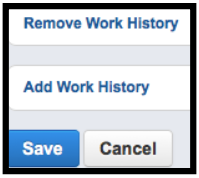 Click Save to ensure that any changes you've made are updated and available immediately the company you have applied to.