Should your password ever become compromised, or you would like to make a change, simply login to your TalentNest account.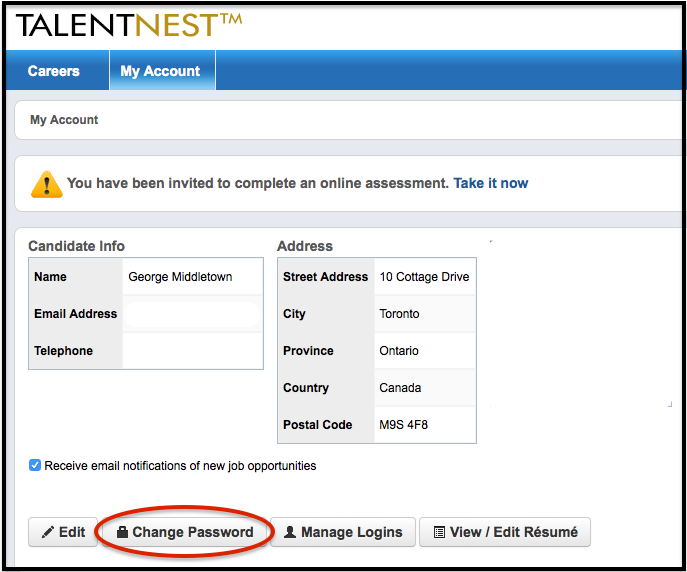 Click on the "Change Password" button.
In the following page, you will be able to create a new password. The password must follow certain rules (for security reasons) in order to be accepted: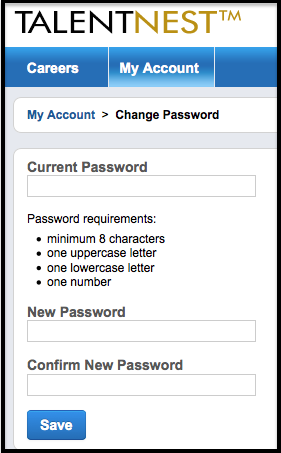 At least 8 characters long
At least one uppercase letter
At least one lowercase letter
At least one number
Once you have created the new password, re-enter it in the second field to ensure it is correct, and click save.
If the password meets the criteria and matches in both fields, you will receive a confirmation that the password change was saved successfully.
In the case of forgotten password, please click on "Forgot your Password" link on the login page. An email will be sent to your email address associated with your TalentNest account with a link to reset your password. Find out more here.