The last step in the application process for each candidate is to attach a cover letter (optional) and a résumé. You can choose to attach a cover letter you will have to click on "Add Cover Letter".
Once toggled, the candidate will see an option to "Select a file" or "Use the Editor" to either upload a file or create a file using the editor. Cover letters and résumés can be attached in PDF, DOC, DOCX, ODT, RTF, HTML or TXT formats.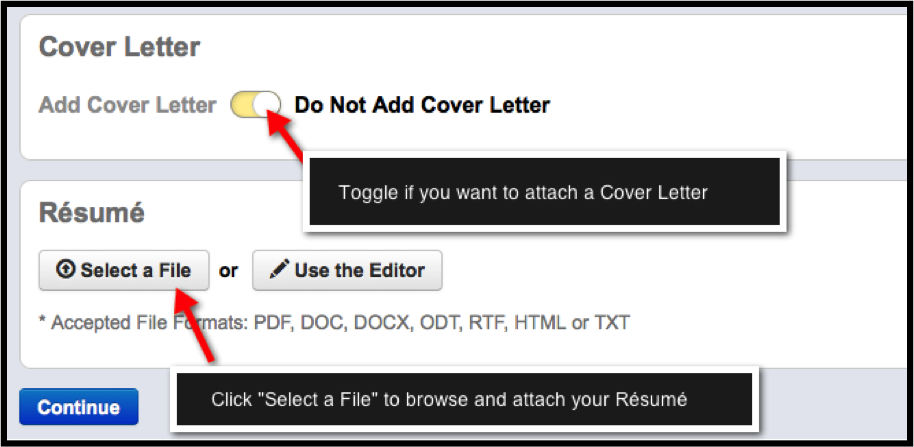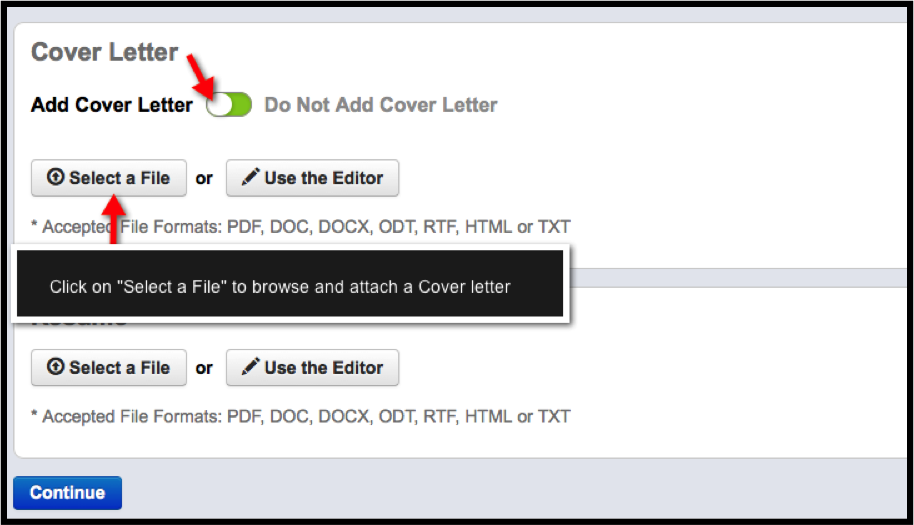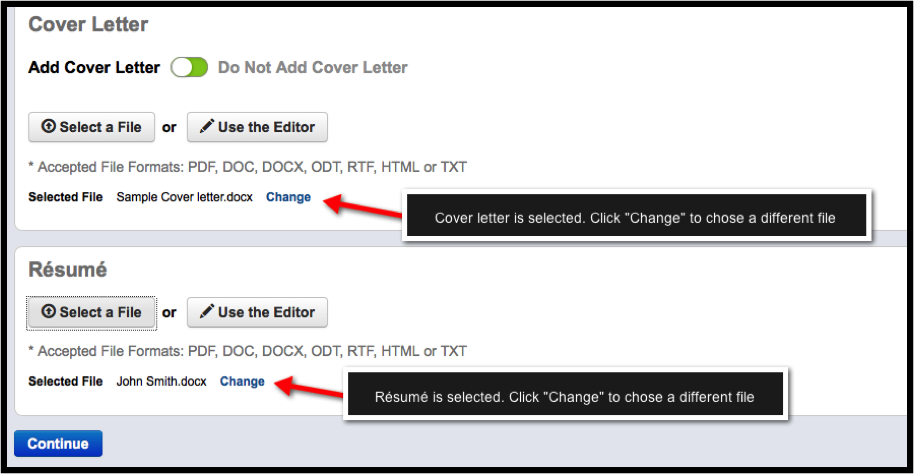 Once your resume is attached, your application is completed.
You will be redirected to your account page, where you can see the status of your job application.
If you stop the job application process at any time, you can return to your account and continue an application from where you left off.