As you gain new certifications, experiences, and other awards you'll frequently need to keep your résumé up to date. You can upload a new version of your résumé at any time.
Simply log back into your TalentNest account and click on the View/Edit Résumé button.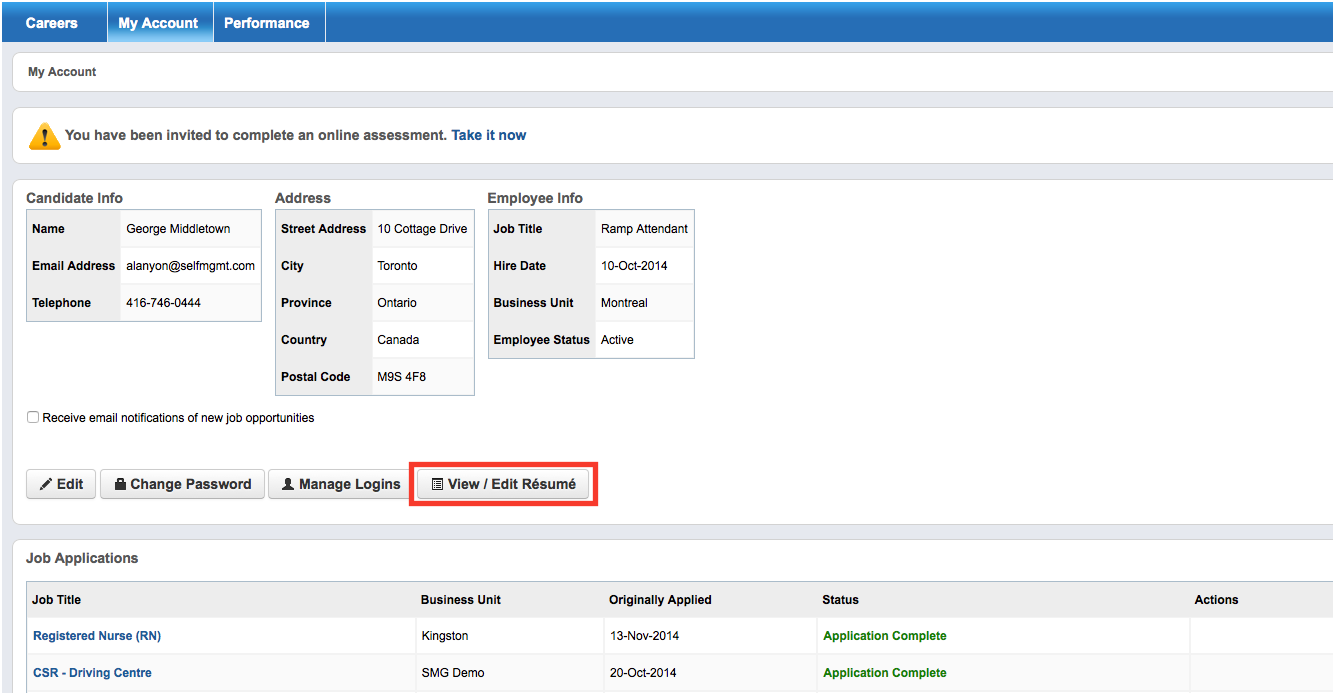 In the following page, you will have the same options you had when originally applying for a job.
You can upload and attach a new version of your résumé, or you can use the Editor to copy/paste your résumé content from your file.
When you update your résumé, the recruiter(s) will only see the latest version of your resume file.
In TalentNest, you can have one résumé on file for any job postings you apply to for a company. It is recommended that you keep your résumé generic if you apply to multiple positions at a company, as each time you upload a copy of your résumé it will update any previously submitted versions.