Once you have found a career opportunity with a company you are interested in, you can click the job's title from the career page to view the job description, and apply to the position (see below).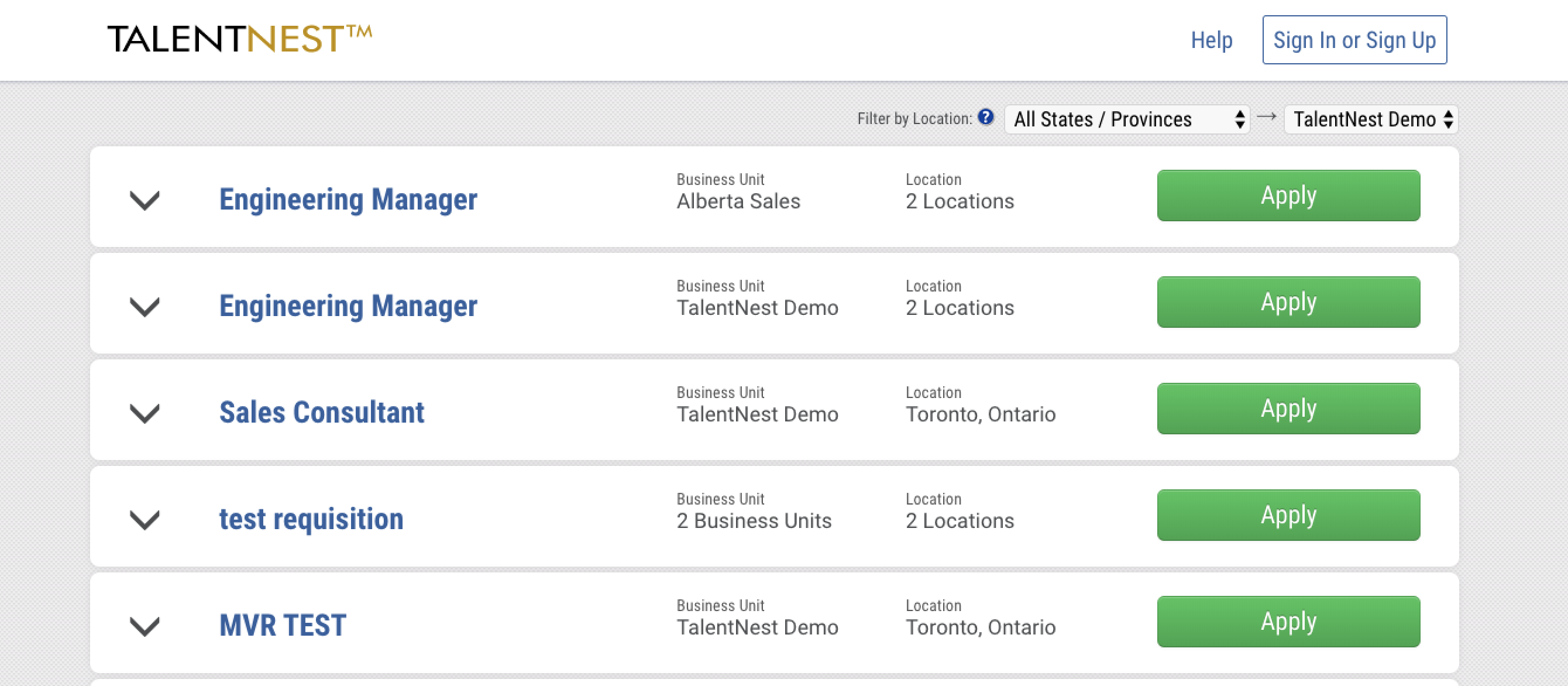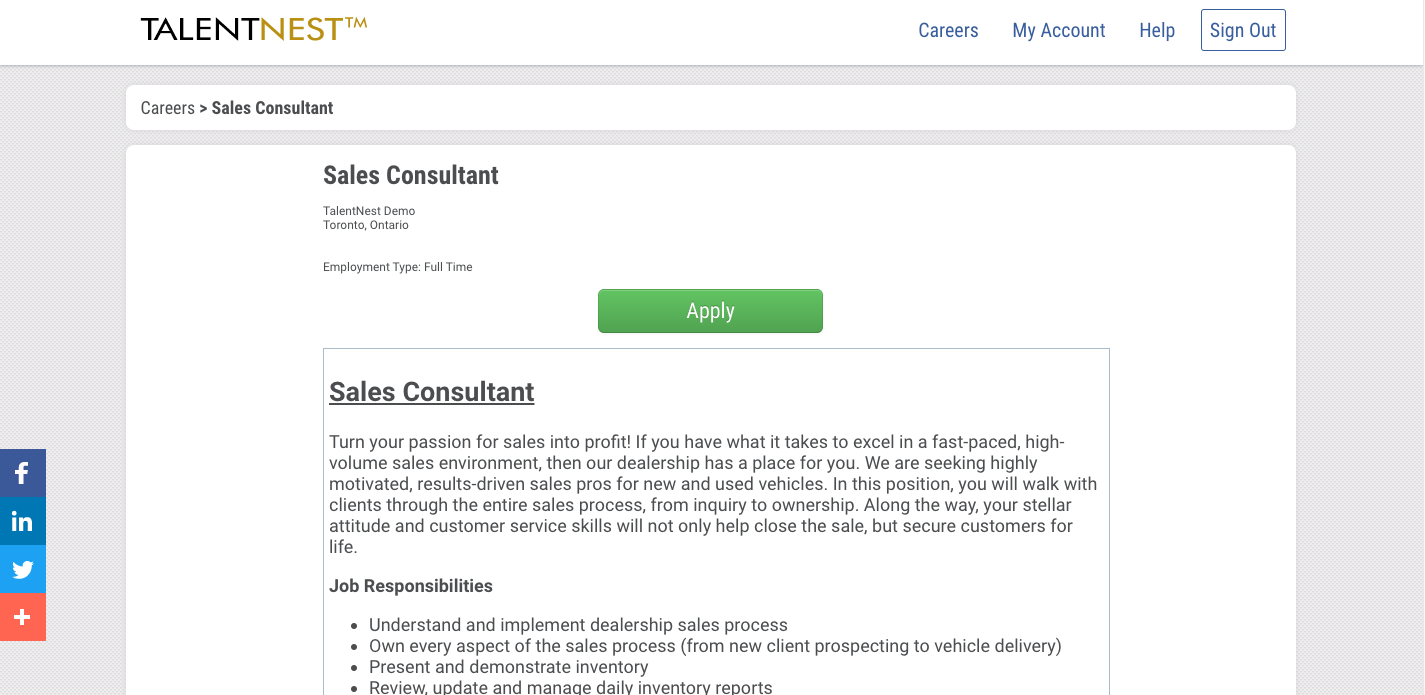 If you are applying for the first time with this company, you will be required to register for an account by providing your personal information (such as email address, name, telephone number, address etc.). You can also connect using your favourite social media application (Facebook, Google+, Twitter, or LinkedIn).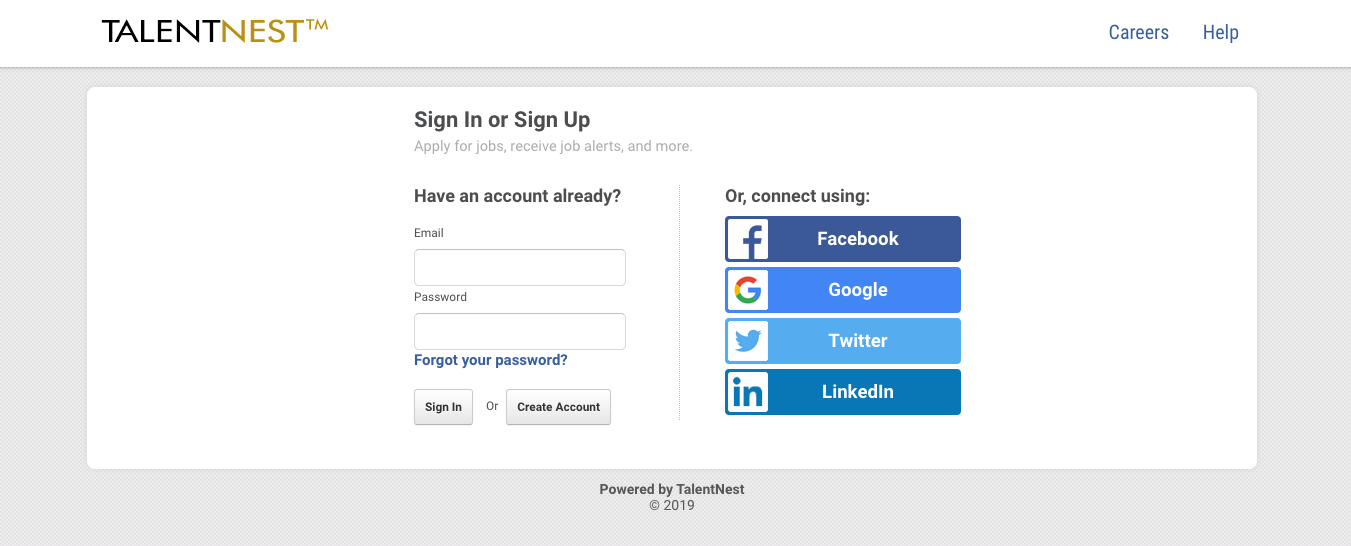 Here is the manual account creation page: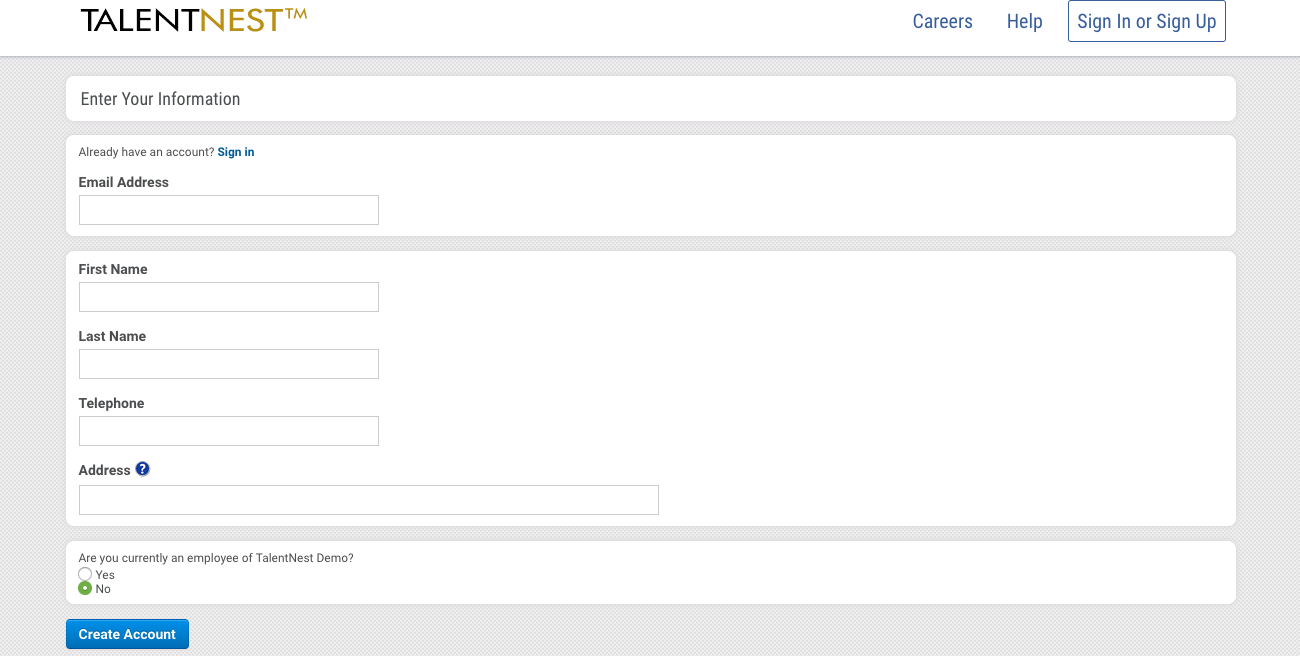 You will have to create a password for your account. The password must be at least 8 characters long, contain upper case and lower case letters, and at least one number to be accepted.
When creating the account for the first time, candidates are required to read the Disclaimer letter and accept the Terms and Conditions.
Generally, companies will require you to answer several questions related to the job you are applying to.
Once you have completed your application, you will be redirected to your account page, where you can see the status of your job application.
If you stop the job application process at any time, you can return to your account and continue an application from where you left off.