Moving candidates through your customized workflow is an excellent way to simplify your overall recruitment process.
You may access a candidate's profile through the View Jobs page, or through Candidate Search. Through a candidate's profile, the recruiter will be able to review all of their available information – such as their résumé, pre-screen / demographic (additional) questions and answers, contact details, as well as notes made by other colleagues.

Once the information regarding the candidate is reviewed, the recruiter selects the checkmark on the « Review Candidate » step – indicating that the information has been reviewed.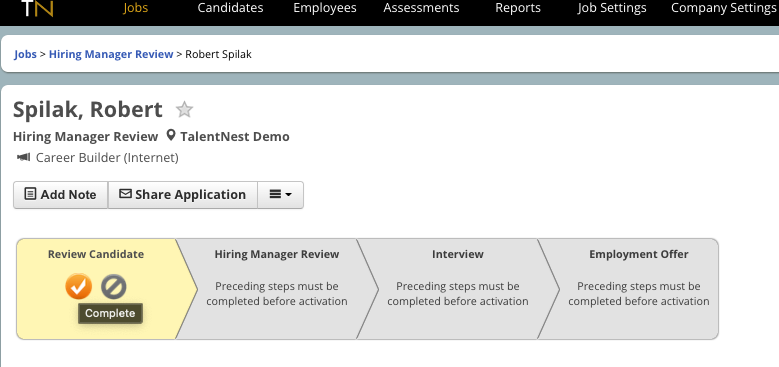 The recruiter will be prompted to rate the candidate based on the available information and make any notes if desired. If you would like to share candidate information with another person (such as a hiring manager), click on the "Share Application" button; enter an email address, and click Send.
The following steps in the hiring process will depend on the employment process set up for the position. In each instance the recruiter will:
Activate the step by clicking on "Activate".
Send a customized Email to the candidate by clicking on the « envelope » picture (if applicable)
Complete the step by clicking on the "checkmark".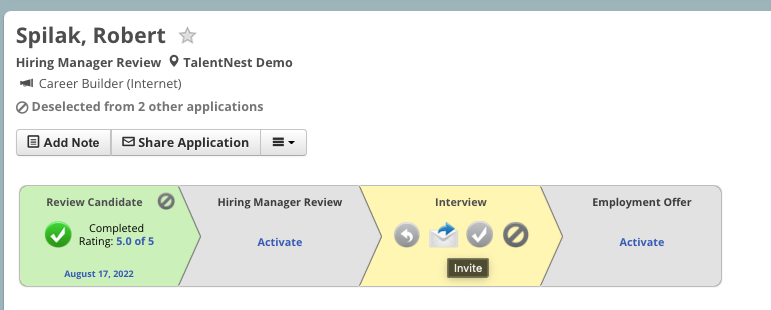 After clicking on the "envelope", the recruiter will be redirected to a page where they can select a suitable email template (customizable to your company). By clicking on the « Send » button, the invitation is sent to the candidate.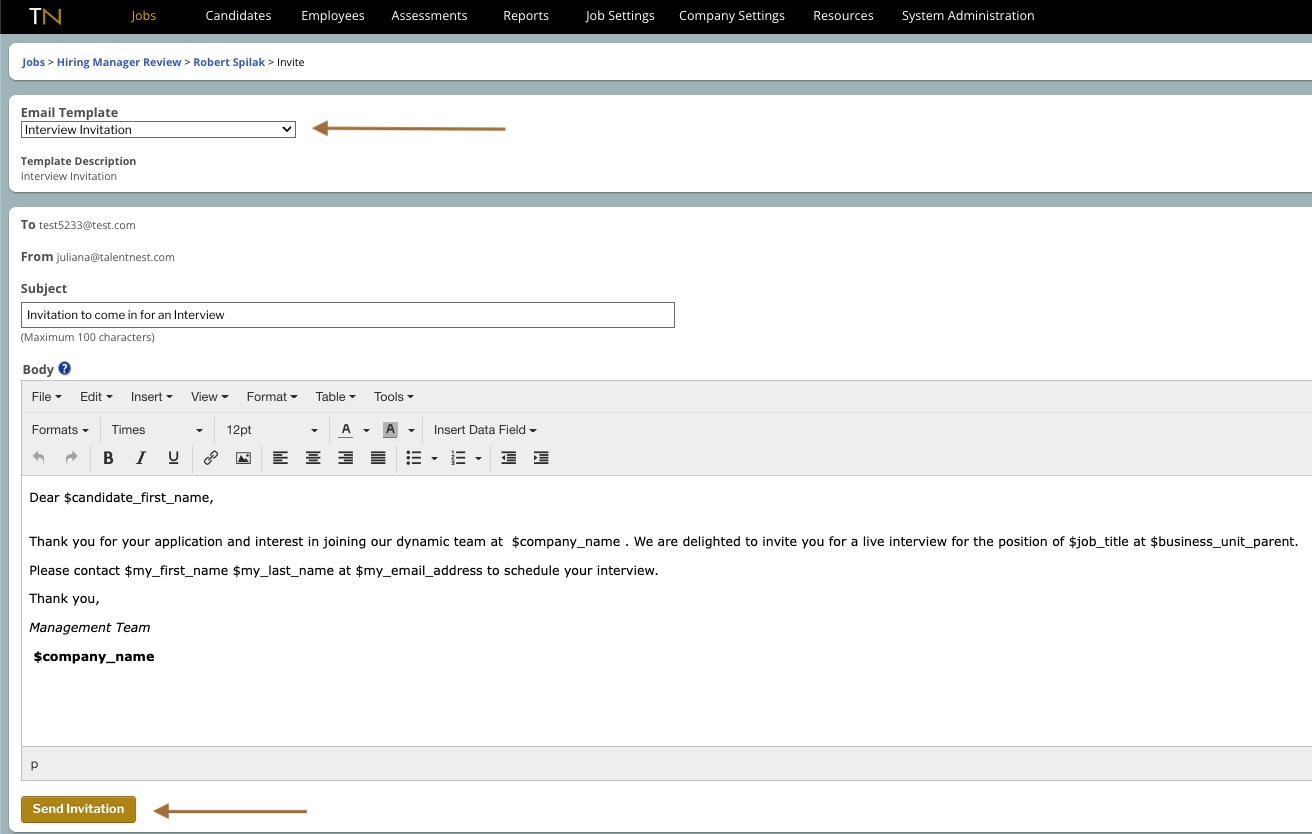 Once a step is marked as "completed" (by clicking on a "checkmark"), the recruiter will have the option to enter a subjective rating for the step as well as write any notes regarding that specific step.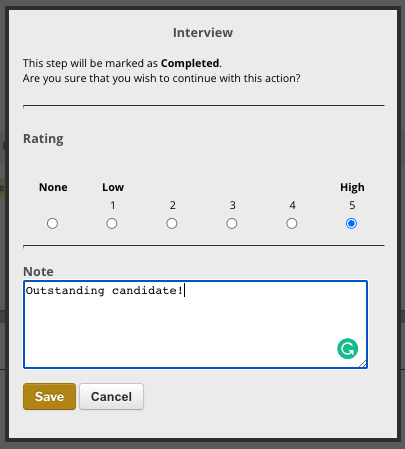 The final step in the employment process is to activate the « Employment Offer » step. The recruiter will have an opportunity to record a Job Title (if different from the one applied), Start Date (if no date is selected TalentNest will record the completion date as a Start Date), and Employment Status (i.e. full-time, part-time…). Once this step is completed, the candidate is moved to the « Hired » tab in the Candidate tracker for that specific position.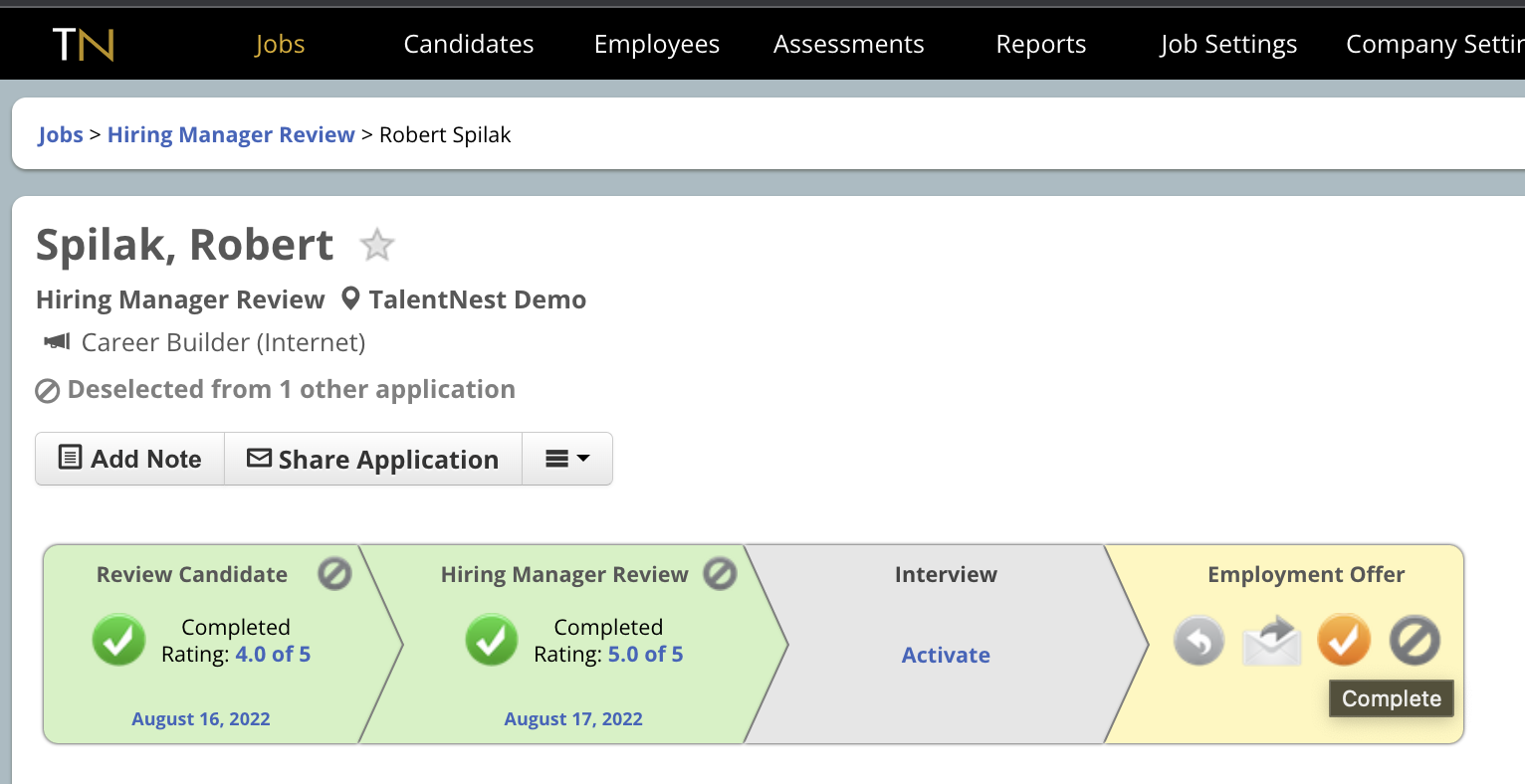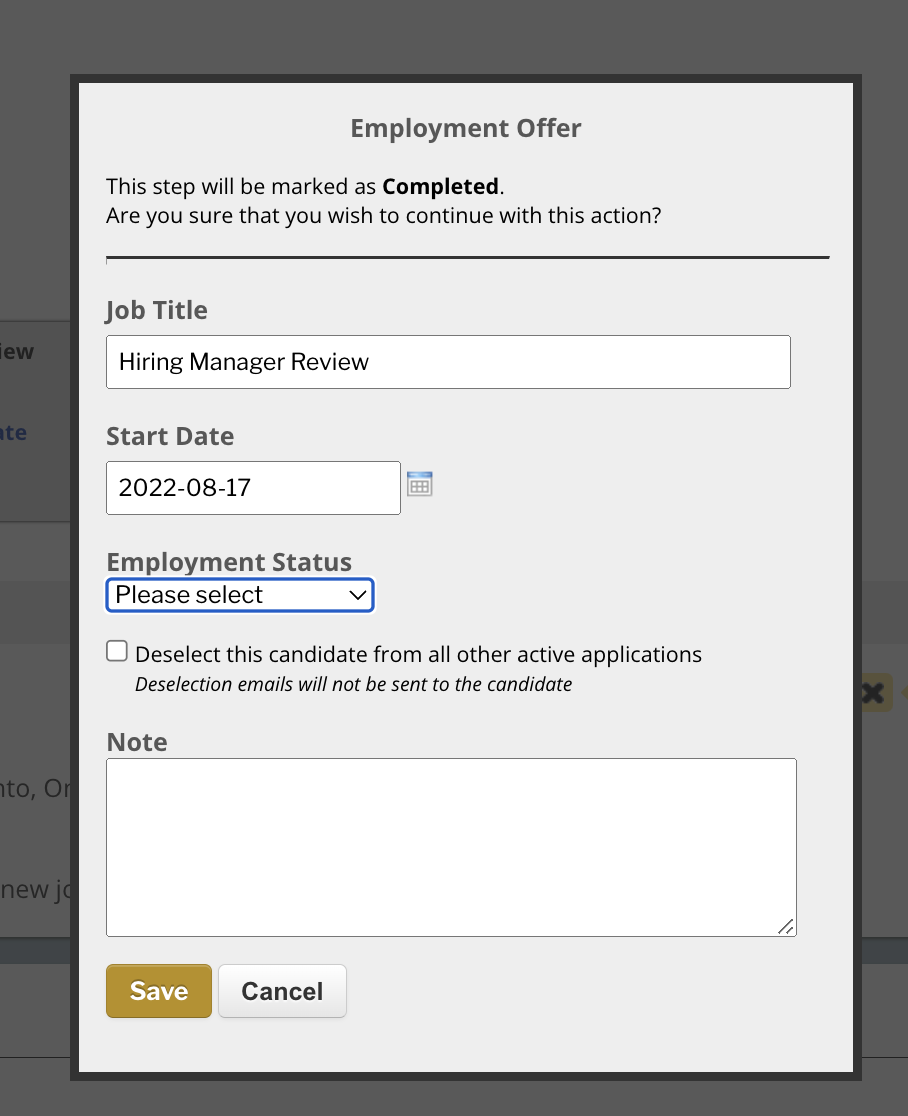 Click here to learn how to move multiple candidates through an employment process